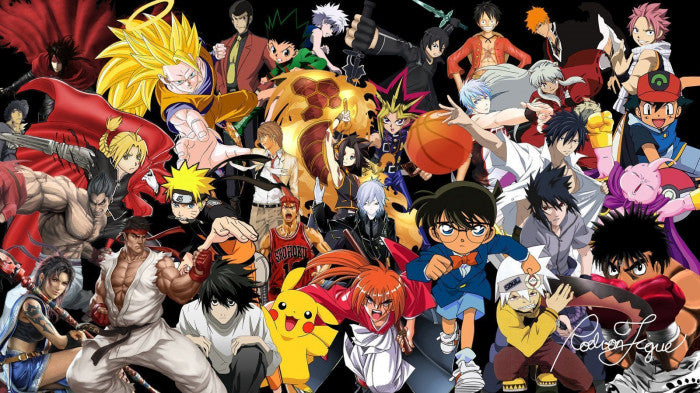 Happy National Anime Day!
Happy National Laundry Day! I know that we all LOVE to do laundry haha. Did you know that washing "machines" can be dated back as early as 1782? And dryers as early as 1799. Washing machines didn't become a staple in American houses until the 1950s and the modern-day dryer wasn't invented until 1971! I'm so thankful to all those inventers who worked to make those machines as it has definitely made our lives easier.
That's right, today is also National Anime Day and we are super excited to celebrate! As we all know, Anime is a style of cartoon (the most popular style) that started in Japan, but has gained popularity all over the world! Did you know that the most popular anime is Fullmetal Alchemist? Followed by Death Note, Cowboy Bebop, Bleach and Naruto. Of course, I can go on and on, but we'll stick with the top 5 for now.
The longest running anime to date is Sazae-san, which started in 1969 and is currently still running with almost 8000 episodes to date! Each episode is only about 6 minutes long, but that is still very impressive! Right behind that is Nintama Rantarō, which started in 1993 and is currently also still running with almost 2400 episodes-what a HUGE difference!  Anime was founded in 1907 and through many inspirations and changes, the anime we know today was developed in the 1950s.
Last but definitely not least! As most of you know One Piece has a new movie coming out in August which they just released a teaser trailer for! Titled One Piece: Red, it looks like the movie might be focusing on Shanks, the chief of the Red Hair Pirates!
Image from WallpaperCave
Don't forget to follow us on social media to keep up with the latest news or even just to say hi! =)
Twitter: @DynamisToys     Instagram @dynamistoys     TikTok: @dynamistoys