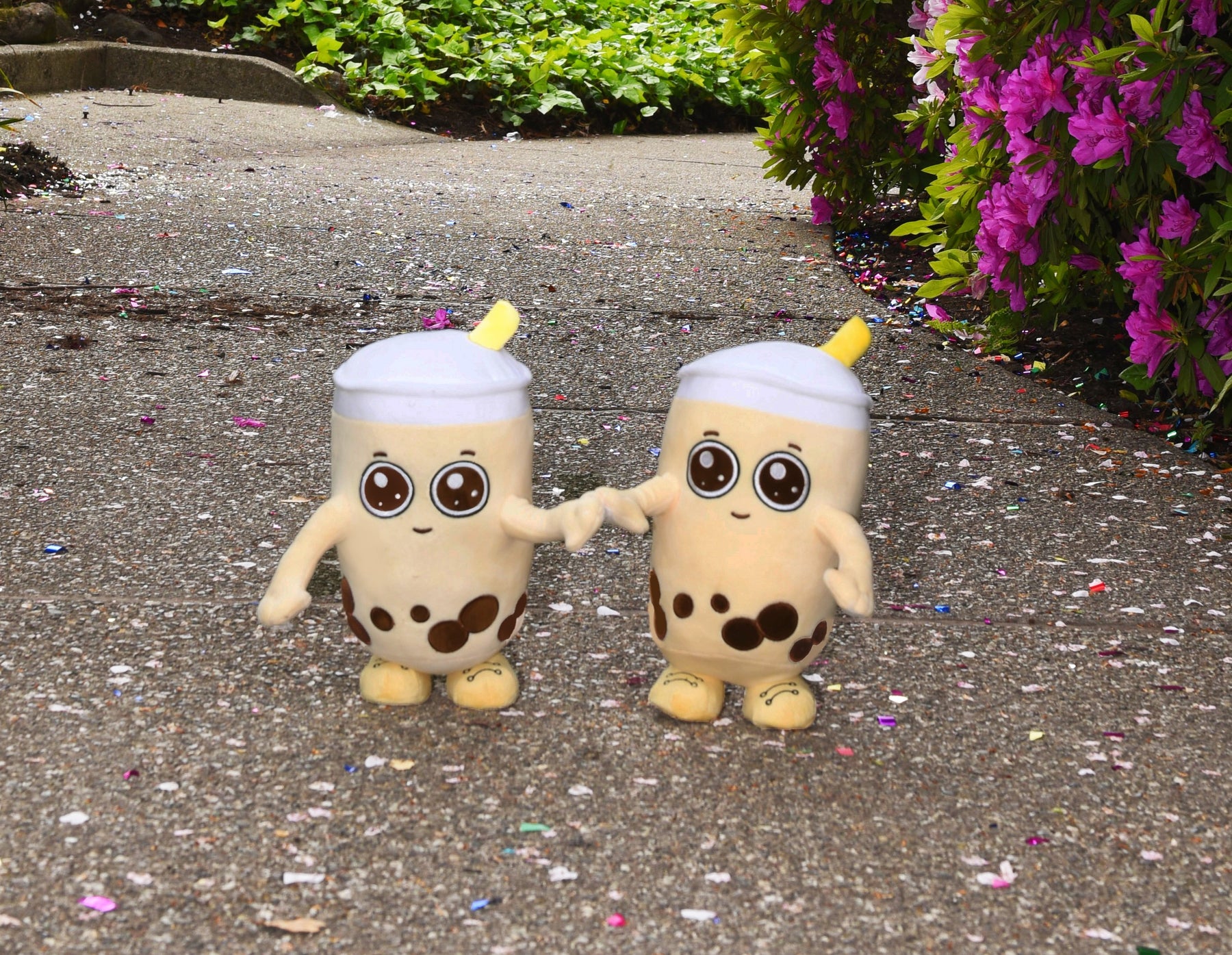 Happy National Bubble Tea Day!
In celebration of the National Boba Tea Day, we are happy to announce that we have launched our new Boba Milk Tea Plush named WIGGLE!  We designed it with you in mind.
We made sure that the plush is made of high quality material that allows it to be super soft and super huggable.  We also wanted a plush that had hands and feet.  Hands so that young kids (and kids at heart) can walk hand in hand with the toy.  Feet so that it can stand on it's own.  No other plush out there offers hands and feet.  Lastly, the best part of this plush is that it is SAFE for children and adults to play with.  We made sure that the materials used to make the plush will exceed toy safety standards (ASTM and CPSIA).  With all of these, we are sure you are going to love this bubble tea plush toy (11 inches tall).  Check it out on Amazon today!
Don't forget to follow us on social media to keep up with the latest news - links below!
Twitter: @DynamisToys     Instagram @dynamistoys     TikTok: @dynamistoys