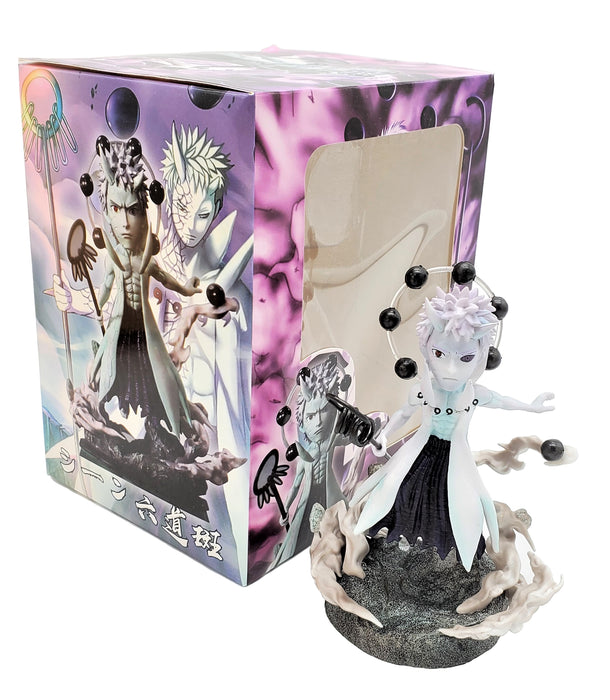 Obito Action Figure / Naruto Sage of Six Paths / Secret Akatsuki Leader
OBITO SAGE OF SIX PATHS MODE ACTION FIGURE
Can you believe that young Obito Uchiha has grown up to be the leader of the Akatsuki and also obtained the power of the Sage of Six Paths?  
Uniquely designed, high-quality detail and paint. The figure shows the visual prowess he obtained with the Rinnegan and Mangekyo Sharingan.
Made of PVC with his signature ring as his stand.
Collector's item. Great Naruto Tobi figure to display in your office or at home.
This figure is 5" tall with stand and comes assembled.
Brand new! Comes packaged in original box.