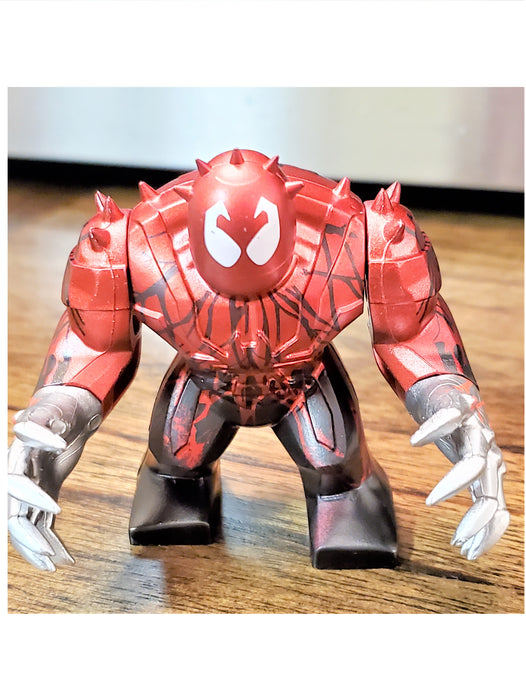 Carnage / Carnage Block Figure with Silver Hands Toy, Movable Hands!
MUST-HAVE CARNAGE SILVER HAND FIGURE
Carnage is a supervillain symbiote that is an enemy of both Spiderman and Venom. Carnage's host is the serial killer Cletus Kasady, which makes him even more depraved than Venom.

This action figure shows him ready to take on his enemies. His huge silver hands show that he means action. People better beware! Carnage is on a rampage of destruction!

Carnage figure stands 3" tall

High-quality craftsmanship. Imported.

A definite collector's item

Package size: 8 in x 8 in x 8 in

Brand new!