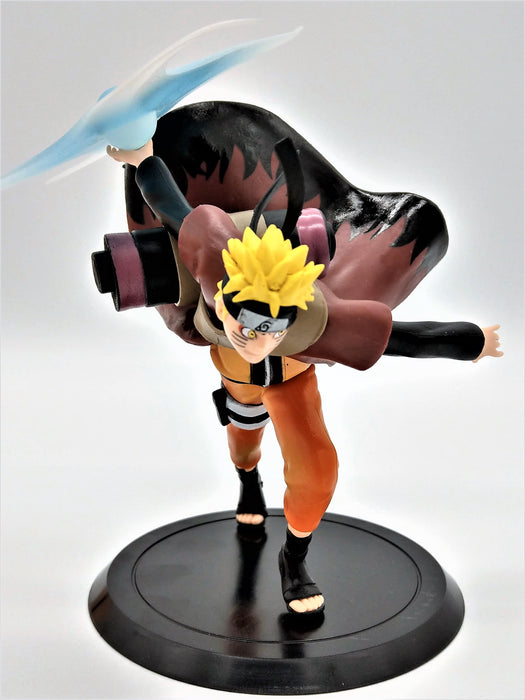 Naruto Action Figure Featuring Naruto Using His Ultimate Move Rasenshuriken. (Comes with Adhesive Glue!)
NARUTO RASENSHURIKEN IN ACTION!
Enjoy this Naruto action figure featuring Naruto throwing a rasenshuriken at his enemy!

The action figure is uniquely designed with lots of detail & painted

Collector's item. Great Naruto figure to display in your office or at home.

Naruto action figure is 7" tall

Package size: 5 in x 10 in x 7 in.  Comes in a decorated gift box.

Brand new!