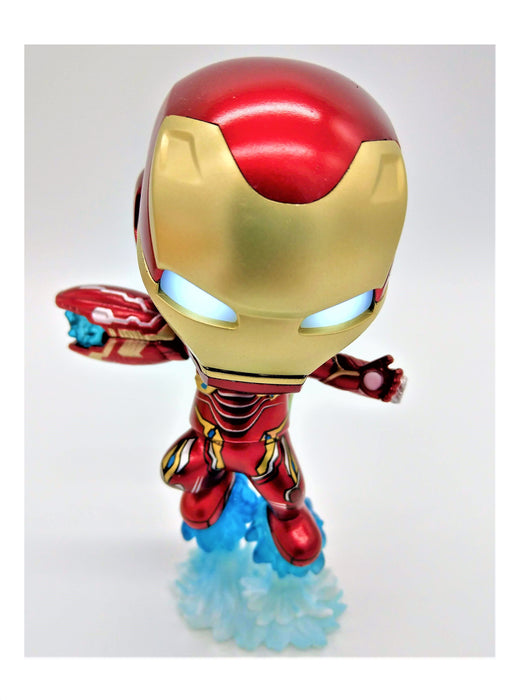 Mark 50 Iron Man With Wings And Sonic Blaster, LED eyes! (Batteries Included)
IRON MAN SONIC BLASTER MUST-HAVE FIGURE!
This unique Iron Man action figure has eyes that light up and wings that help him fly and defeat his enemies!

Tony Stark's 50th Iron Man suit, aka Mark L suit
A definite must-have for any superhero action figure collection

The Iron Man action figure is 5" tall

Comes with original box & batteries

Brand new!