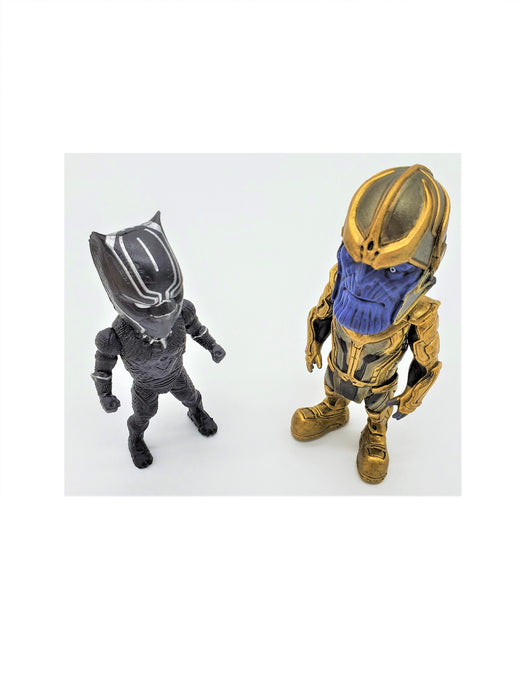 Thanos and Black Panther Action Figure Set
SPECIAL THANOS AND BLACK PANTHER ACTION FIGURE SET
Now that the Mad Titan Thanos has taken over, what is next for the mighty Avengers team?  Maybe Black Panther can take him on!  

Come get your 4 inch Thanos figure and 3.25 inch Black Panther action figurine today.

Each toy comes with a black stand that can be used to display this toy set.


High-quality craftsmanship. Brand New!