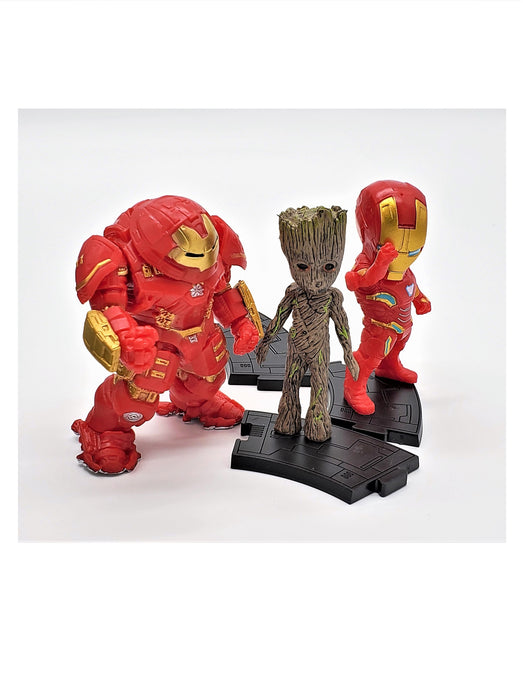 3-in-1 Iron Man (Mark 6 and Mark 44) with Groot Action Figure Set
AN INCREDIBLE IRON MAN AND GROOT COMBINATION
This is the only place to get two Iron Man figures in the same collection as Groot.  

After battling Thanos together, Iron Man and Groot have now forged a tight bond that cannot be broken 

High-quality details & painted

A definite must-have for any superhero action figure collector

All three figures are 3.5 inches tall.

Brand new.